About the Club
Led by experienced club riders, our organized rides explore the glorious North Kent countryside. The easy paced Wednesday day ride usually stops for elevenses at a cycle-friendly café and lunches at a country pub. The Thursday night ride is around15 miles long, ending at a local or country pub. Between April and September there are additional off-road rides on Thursdays. The Sunday ride is ideal for beginners and usually finishes early afternoon at a country pub. The Saturday Mud-plugger is a monthly off-road MTB ride that explores the local woods, tracks and trails.
You are welcome to trial us for three rides and then you will then be expected to join Cycling UK to continue riding with any of our groups.
Local
We are a local group of the Cycling UK - the UK's national cyclists' organisation. We have a wide age range of members from all walks of life who enjoy social cycling in the Gravesham area and occasionally farther afield around Kent.
Social
We cycle because we enjoy the gentle exercise, the open air, the countryside in the company of others. Our bike rides are mostly on road but we do some off road biking as well.
Friendly
All the rides are led by an experienced, responsible person and we stay together in a group (no one is left behind). You don't have to be a member to join a few introductory rides. You will be made welcome and we will be pleased to see you.
Fun
We keep to the smaller lanes and cycle tracks, trying to avoid busy roads as much as possible. Our day rides stop for refreshments at cafés and a pub lunch. On Thursday evenings the destination will be a local country pub. If you are unsure of your fitness, you should try a short (newcomers) ride first. Alternatively, just turn up for a chat, after 9.00 pm, at the destination of our Thursday evening ride.
Scheduled Rides
All groups start their ride from the Cyclopark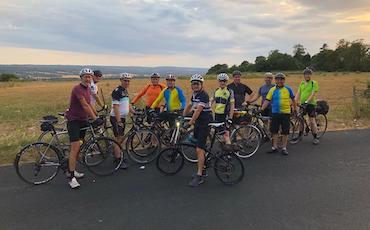 Thursday Evening
Starting at 19:30 from the Cyclopark, the ride takes approximately an hour and a half and finishes in a cyclist-friendly pub. In the summer, the ride is split into road and off-road every other week.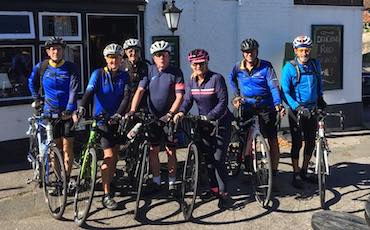 Wednesday
Starting at 10:00 from the Cyclopark, the Wednesday group typically ride approximately 30-50 miles, at a gentle pace and normally stopping for lunch along the way. There is also normally a stop for elevenses.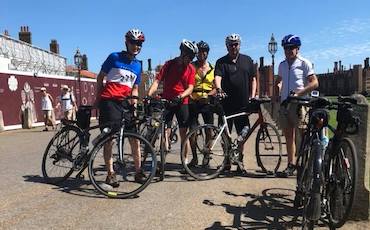 Sunday
Starting at 9:30 from the Cyclopark, the Sunday group adapt their ride to the skill and mood of the cyclists in attendance. This is also a gentle paced ride and typically finishes at a local pub.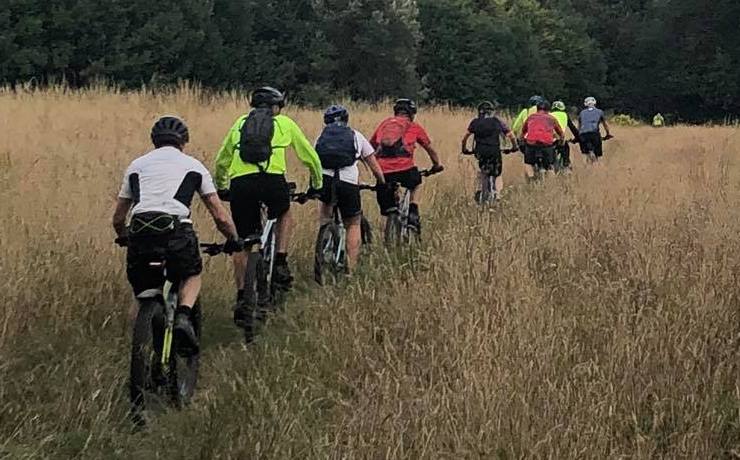 Mud Plugger
The Saturday Mud-plugger is a monthly off-road MTB ride that explores the local woods, tracks and trails.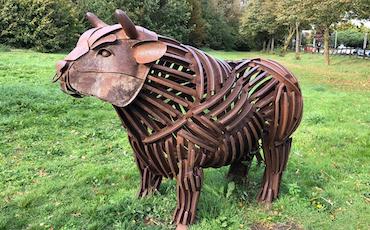 Rough Stuff Weekend
Normally in September or October, the club organises a weekend away exploring various parts of the country on off-road bicycles.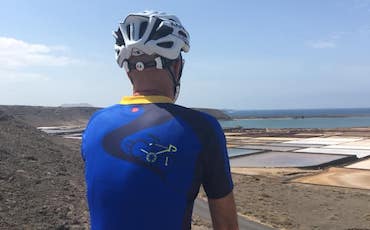 Away Rides
The Sunday group arranges short trips abroad to places like Belgium and France.
UPCOMING RIDES
Essentials
Suitable clothing

Wear something comfortable and be prepared for changing weather conditions

Mobile

In case of emergencies

Spare tube, pump and puncture repair kit

You never know when you're going to get a flat tyre

Fully charged front and rear lights

Visibility is key

Accessible emergency contact number

Just in case

Bicycle

Ready to ride